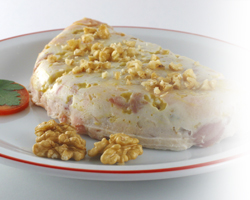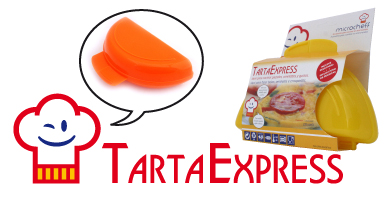 Finely chopped dehydrated garlic and parsley (provenzal)
1 spoonful
Procedure:
Cut the bacon slices lengthwise in 6 pieces.
Cut the chicken in small pieces then chop or process them together with the salt and pepper.
Beat the eggs with the salt and pepper, the provenzal, the curry and the walnuts cut in quarters. Add the bacon the corn starch and the chicken, then mix until getting a homogeneous mixture. Place the mixture in the TartaExpress. Put the lid on and microwave for 4 minutes on high.