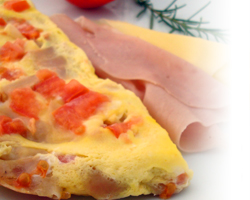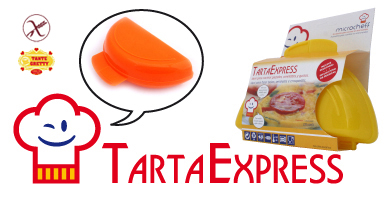 Ham, cheese and tomato Omelet Suitable for Celiacs
Preparation:
Dice the ham, mozzarella and the tomato in 1 cm cubes. Whip the egg in the TartaExpress and add all the ingredients and spices.
Cover and cook at full power for about 1 ½ minute.
Mix the tuna, the onion, the pepper, the herbs, the bread crumbs,
the egg and the flour in the TartaExpress. Cover the preparation,
cook at full power for about 2 minutes. Then, uncover and cook for other 2 minutes.
Use gluten-free ingredients.