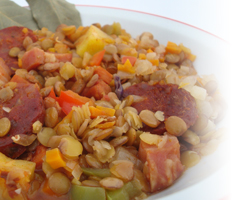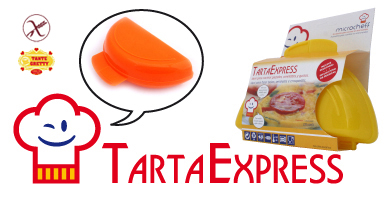 Lentil stew Suitable for Celiacs
Cantimpalo (Sp. sausage)
¼ unit
Preparation:
Cut up the onion and the pepper in small
cubes and place them in the TartaExpress; cut up the bacon in 1 cm. cubes. Cut up the cantimpalo in half finger slices. Mix up the wine, the tomato
sauce, the water, the paprika, the bacon
and the cantimpalo and cook covering the mixture for 2 minutes. Add the soaked lentils and mix. Then, cover and cook for
two more minutes.