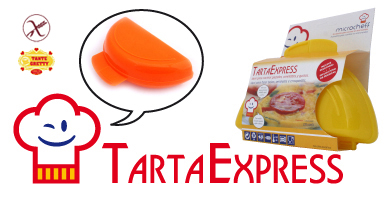 Chop Suey Suitable for Celiacs
Soy bean sprouts
a handful
Preparation:
Wash the vegetables. Cut up the onion, the red and green pepper, the scallion, the zucchini, the eggplant and the ham in ½ cm
with and 6 cm long strips.
Pour all he ingredients, but the say sauce, in the TartaExpress. Cover and cook at full power for
4 minutes. Once cooked, add the soy sauce, stir and cook as before for another minute.