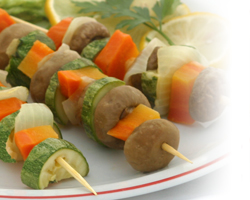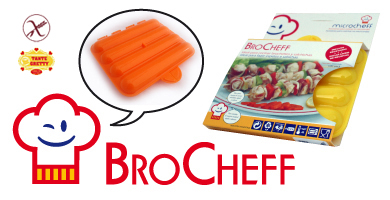 Vegetables Brochette Suitable for celiacs
Yellow bell pepper
½ unit
Procedure
Cut up the onion and the bell peppers in 2 finger
size cubes; laminate the zucchini and the eggplant
in 1 finger thickness and 2 finger width. Make the
brochettes by inserting the ingredients and place
them in the 4 compartments of the BroCheff
base. Cut the unused part of the skewer. Fill up the
compartment and cook at full power for 4 minutes.
Open and place mozzarella au gratin for 30 secs
leaving uncovered.