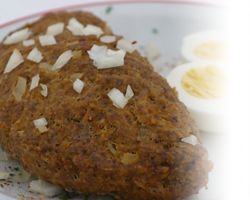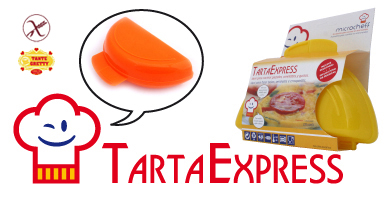 Meat pie Suitable for Celiacs
Dehydrated herbs de Provence
1 tbsp.
Corn flour or flour
1 tbsp.
Preparation:
Process the onion, the red pepper and the herbs de provence; add meat seasoning and the egg. Add the remaining
ingredients, mix properly and place the mixture
in the TartaExpress and cook in the microwave at full power for 5 minutes. Uncover and cook for at least 2 minutes.

Suggestion: Add two boiled eggs in the MiniSoufflé, in
the middle of the meat, and then cover with the meat.
Use gluten-free ingredients.