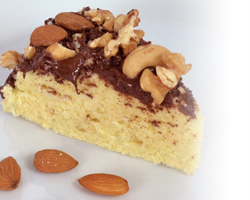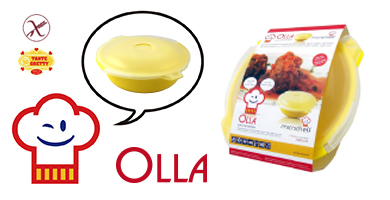 Christmas cake free from gluten Suitable for Celiac
Tante Gretty Premixture
100 grs.
Baking powder
1 teaspoon.
Oporto (pot-wine)
1 tablespoon.
Preparation
Beat the butter and sugar well. Add the eggs together with the vanilla and the
oporto. Add the premixture with the baking powder until getting a well integrated dough
Pour the preparation into the Microcheff pot, microwave for 1,5 minutes on
high. Then incorporate quickly the almonds, raisins and walnuts to the mixture;
put the lid to the pot and microwave for 2 minutes on high.
Remove from its mould and cover with glaze, chocolate or any frosting to taste.