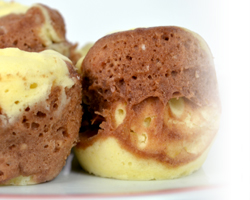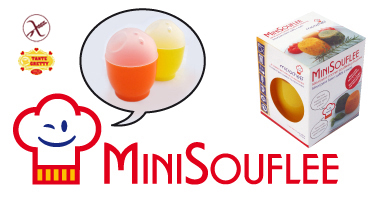 Marble puddings free from gluten Suitable for Celiac
Multicereal Tante Gretty premixture
100 gr.
Preparation
Beat the egg with the sugar and add the soft butter, mix all the ingredients and
add the milk.
Separate half of the batter and add the cocoa.
Pour alternately vanilla batter and cocoa batter into the Microcheff up to half of
it.
Microwave for 1 minute on high.