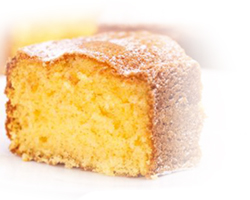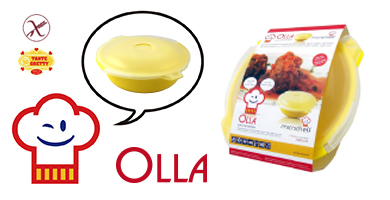 Super fast orange cake free from gluten. By Chef Andrea Pini Suitable for Celiac
Baking powder
1 tablespoon
Juice and zest from
1 orange
Preparation
Preparation
Put the eggs and the sugar in the mixer bowl. Beat on high speed.
Add the juice and zest and continue beating until almost stiff.

Sieve the flour and baking powder. With the help of a spatula add it to the
beaten mixture in a wraparound way. Pour in the Microcheff Pot without the lid.
Microwave for 7 minutes on 60% (Bake power). Let it rest for 10 minutes
before removing it from the pot.

Cake decoration suggestions: staff the cake with orange marmalade and decorate
with slices of orange in syrup, or decorate with caramel or chocolate frosting.