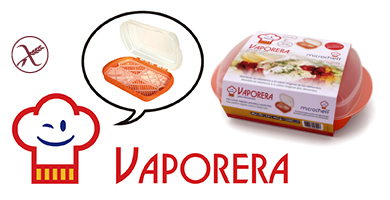 Salmon with julienne of vetables Suitable for celiacs
Salmon fillet
2 u. (200 gr. each one)
Preparation
Pour water in the steamer's base up to ½ centimeter high. Place the steamer rack.
Cut the onion, the green beans, the carrot and the red pepper into julienne-cut.
Place the salmon fillet over the steamer rack together with the vegetables. Spill salt and pepper over them.
Microwave for 5 minutes on high. Let it rest for 3 minutes.

Use gluten free ingredients.