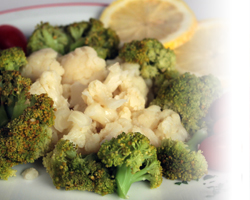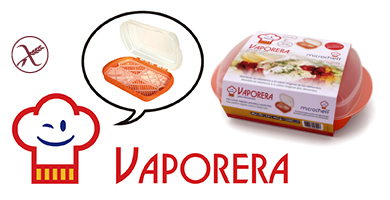 Steamed cauliflower and broccoli Suitable for celiacs
Preparation
Pour water in the steamer's base up to ½ centimeter high. Place the steamer rack.
Remove the thick stalks of both vegetables. Cut the cauliflower and broccoli flowers over the steamer rack.
Spill salt and pepper over them.Close the steamer and microwave for 5 minutes on high. Let it rest for 3 minutes before opening the lid.
Use gluten free ingredients.