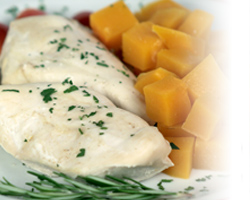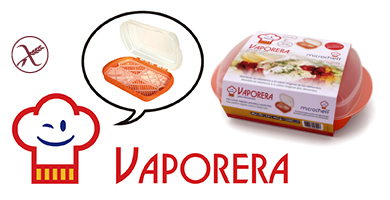 Steamed boneless breasts with pumpkin Suitable for celiacs
Chicken breasts
2 u (200 gr.)
Preparation
Pour water in the steamer's base up to ½ centimeter high.
Place the steamer rack.
Put the boneless breasts over the steamer rack and season them on both sides with salt and pepper.
Cut the pumpkin into 2-cm. cubes and put them on the rack.
Close the steamer and microwave for 6 minutes on high. Let it rest for 3 minutes before opening the lid.

Take it out and spill the oil and the chopped parsley over the pumpkin.

Use gluten free ingredients.