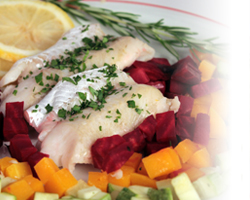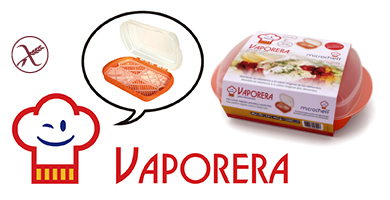 Brótola (White hake) fillet with multicolor vegetables Suitable for celiacs
Preparation
Pour water in the steamer's base up to ½ centimeter high. Place the steamer rack.
Peel the pumpkin and cut it into 1-cm. cubes.
Wash the zucchini and cut it into 2-cm cubes.
Peel the beetroot and cut it into 1-cm. cubes.
Season both sides of the fillet with salt, pepper and thyme; fold it in the middle

Put all the ingredients over the steamer rack , close the steamer and microwave for 4 minutes on high. Let it rest for 3 minutes before opening it.

Use gluten free ingredients.