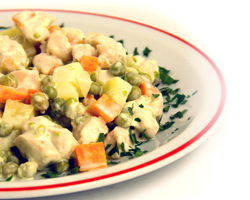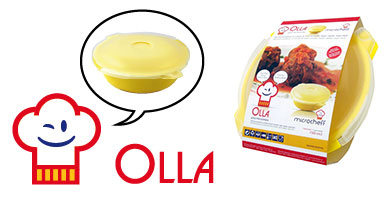 Poultry Mayonnaise (suitable for celiac)
Mayonnaise
4 tablespoons.
Procedure:
Dice the Chicken into cubes of 1 ½ centimeters. Peel the potato and carrot and dice them into cubes of 1 centimeter. Put everything in the MicroCheff Pot, add salt and pepper, put the lid on and microwave for 5 minutes on high. Let it cool until it reaches room temperature. Add the mayonnaise, mix and put it in the fridge.
Opcions: The egg can be microwaved for 1 ½ minute in the MiniSouflee on half power and cut it into cubes of ½ centimeters and add them to the preparation together with the cooked pepper, the palm heart and the green peas.
Use ingredients free from gluten.