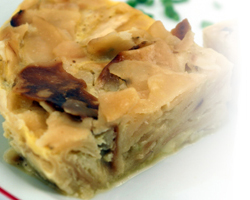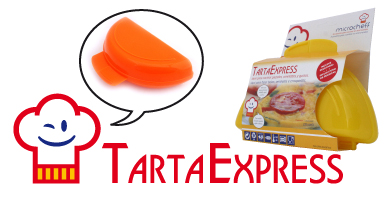 Very Fast Potato Tortilla (cholesterol reduced)
Corn starch
1 coffeespoon
Finely chopped dehydrated garlic and parsley (provenzal)
1 spoonful
Procedure:
Peel and grate the potato thickly. Chop the onion in tiny pieces.
Beat the egg whites with salt, pepper and the corn starch.- Add the grated potato the provenzal, the onion and keep on beating. Place the mixture in the TartaExpress up to ¾ of the height from the bottom.
Put the lid on and microwave for 3 minutes on high.