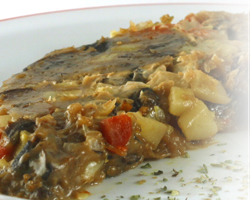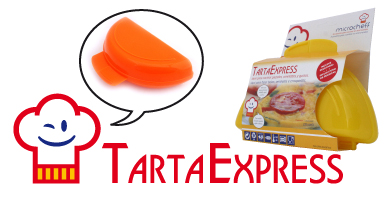 Mediterrenean Omelette (cholesterol reduced)
Fresh or dehydrated basil
to taste
Corn starch
1 coffeespoon
Procedure:
Peel and dice the eggplant and the zucchini in ½ cm. cubes. Dice the tomato and the lean cheese in ½ cm. cubes, too. Cut the boneless black olives.
Beat the egg whites with, salt, pepper, the corn starch, the basil and the lean cheese , the black olives and all the vegetables. Place the mixture in the TartaExpress up to ¾ of the height from the bottom.
Put the lid on and microwave for 3 minutes on high.