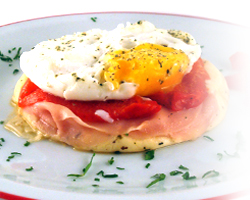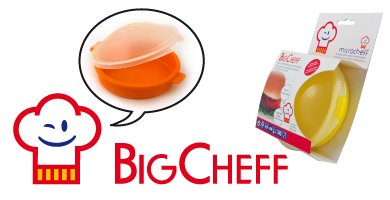 Canned red pepper
2 slices
Procedure:
Put the red pepper in the BigCheff, add salt and pepper, then the York ham slices, next the tomato which was previously chopped and seasoned with salt and pepper.
Put the Provolone cheese slice over and sprinkle oregano on it. Put the lid on and microwave for 3 ½ minutes on high. Unmold on a plate leaving it upside down and reserve.
If you wish you can microwave an egg for 50 seconds on high, unmold it and put it over the red pepper.