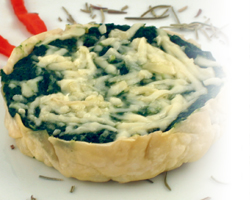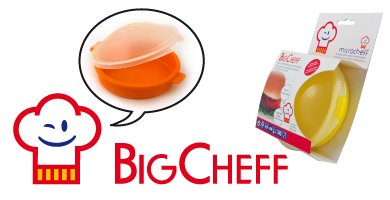 Spinich and Mozzarella Mini Tarts
Small pie shell (Ready made "tapa for empanada")
1 unit
Vegetable oil spray
necessary amount
Preparation:
Wash the spinach and put it in the BigCheff. Microwave for 2 minutes. Afterwards take it out and strain the spinach.
Sprinkle the pie shell with vegetable oil
spray and line the BigCheff base, prick with a fork
many times and microwave for 1 minute on high.
Chop the spinach and mozzarella and mix with the rest of the ingredients.
Fill the mini tart and microwave for 2 minutes on high.
Fresh spinach can be replaced by frozen spinach.
Tip: Add 2 tablespoons of white sauce (bechamel) to the filling.