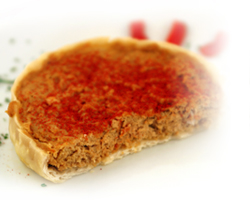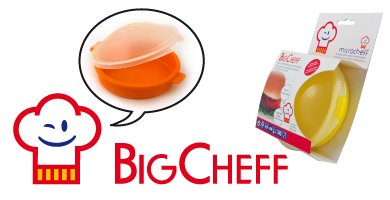 Small pie shell (Ready made "tapa for empanada")
1 unit
Finely chopped dehydrated garlic and parsley (provenzal)
½ teaspoon
Green pitted olives
40 grs.
Preparation:
Sprinkle the pie shell with vegetable oil spray and
line the BigCheff base, prick with a fork many times
and microwave for 1 minute on high.
Chop the tomato, the onion, the red pepper, the filet, sardines and flake the tuna, mixing well with the rest of the ingredients.
Fill the mini tarts, cover the BigCheff and microwave for 2 minutes on high.
After cooking let it stand and serve warm.