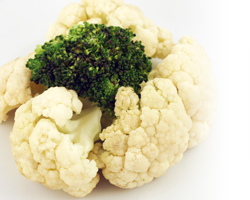 Broccoli o Cauliflower a al MultiCocción
Broccoli o cauliflower
1 o 2 depending on its size
Preparation
Remove the main stem from the broccoli or cauliflower. Wash very
well and place in the Multicocción without drying it the amount that
fits. Add salt and cover then microwave for 3 minutes on high.
Let it stand and season to taste. It can also be gratiné with white sauce grated parmesan cheese.