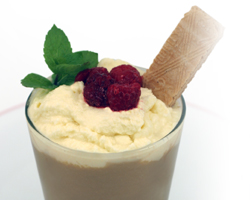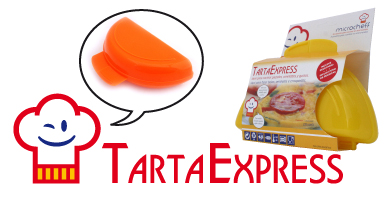 Prepared coffee
½ tea cup
Whipping cream/skin
100 c.c.
Preparation:
Place the yolks and the sugar in the TartaExpress and whip until it becomes white.
Add the cornstarch, the prepared coffee, the instant coffee
and the hot milk. Stir the mixture and microwave
at full power during two minutes, stirring every thirty
seconds.
Once time is up, remove from the microwave and
leave it cool.
Beat the egg whites until they form stiff peaks. Mix the
eggs with the cream/skin and the prior mixture, but
cold.
Serve the mousse in two cups and decorate with liquid caramel and the toasted chopped almonds.