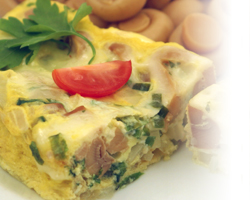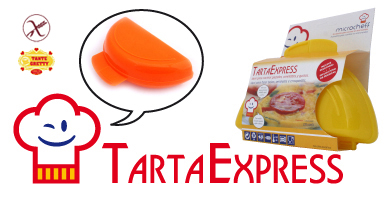 Mushrooms Omelet Suitable for Celiacs
Chopped ciboulette
1 tbsp
Preparation:
Open the tin, drain the mushrooms and slice them.
Clean and julienne the scallion Cut the onion in
small cubes.

Place the eggs in the TartaExpress, add salt and
pepper and beat for 1 minute. Add the remaining
ingredients and stir. Cover the TartaExpress and cook
at full power for 3 minutes.