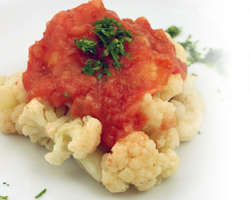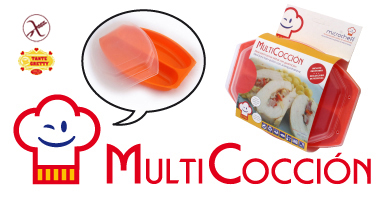 Parmesan Cauliflower Suitable for celiacs
Cornstarch or Cassava starch
1 tbsp
Grated parmesan cheese
1 Cup
Preparation
Cut the Cauliflower in two halves and remove the main trunk.
Place the cauliflower in one of the MultiCocción spaces and add
salt.
Use the other space to put the tomato paste together with the cornstarch or cassava, the olive oil and water. Then, add salt Cover the MultiCoccion and cook at full power for 4 minutes.
Once finished, stir the cauliflower and the tomato paste in both
spaces, sprinkle the Parmesan and cook for another minute at
full power.
Use gluten-free ingredients.