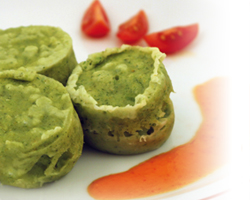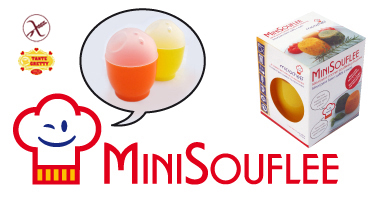 Broccoli Snacks Suitable for celiacs
Gluten-free flour baking powder
1 coffee spoon
Preparation
Cut up the broccoli in 1 cm small cubes.
Stir all the ingredients until obtaining a homogeneous mixture.
Fill in the MiniSouflee until half capacity and cook at full power for 1 minute. Repeat the procedure until the mixture is completed.
Alternative: If you want to prepare the snack with fresh broccoli, you can previously cook the vegetable in the MultiCoccion cavities,
covered and at full power for about 3 or 4 minutes.