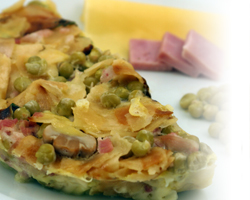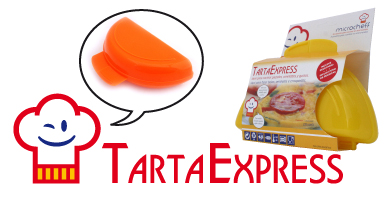 Preparation:
Soak the fries in the milk during 5 minutes inside a
bowl. Then, add the eggs, the ham, the mozzarella
and the peas together with the Provence, the salt
and pepper.
Mix, pour in the TartaExpress; cover and cook at full power for 50 secs. Once cooked, uncover, mix up and cook for an extra 40 secs, covered and at full
power. Once finished, stir and serve.