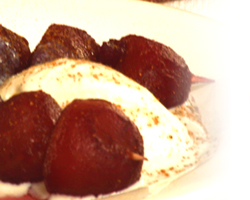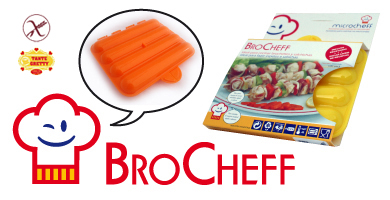 Burgundy Pears Brochette Suitable for celiacs
Procedure
Peel the pears and cut them in 1.5cm. cubes or make
small balls with the noissette spoon. Then, insert the
pears in the skewers and soak them for 5 minutes in the
wine mixed with sugar, the cinnamon and the lemon
zest.

Place the brochette in the BroCheff and cook for 2 or 3
minutes.