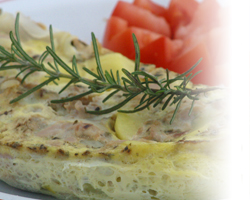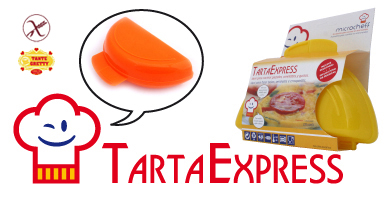 Tuna and Potato Tortilla Suitable for Celiacs
Peeled diced potato
250 g.
Herbs de Provence
1 tbsp.
Preparation:
Peel the potatoes and dice them in 1 cm cubes. Peel the onion and julienning cut it. Drain the tuna. Whip the eggs and add all the ingredients. Sprinkle with salt and pepper and cook in the TartaExpress for 3 minutes. Then, uncover
and cook for other 1 minutes.
Use gluten-free ingredients.