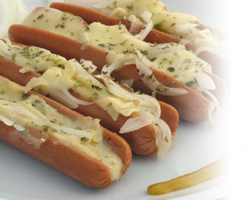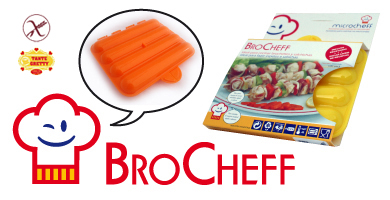 Fugazzeta Sausages Suitable for celiacs
Oregano-seasoning
1 tbsp.
Procedure
Cut up thin julienned onion, mix with oregano and the
mozzarella diced in ½ cm cubes. Make a deep cut along the sausage (without splitting into two). Place inside the BroCheff, fill-in the sausage, cover and cook for a minute.
Once cooked, cool down for about 1 minute and serve.
Use gluten-free ingredients.