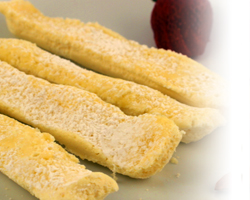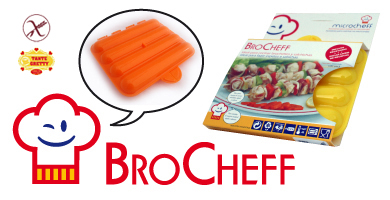 Vanillas Cookies with Corn Starch Suitable for celiacs
Sugar to sprinkle
necessary amount
Water to spray
necessary amount
Vanilla extract
½ teaspoon
Procedure
Beat the yolks with half of the sugar until it takes volume (letter point), beat the whites with the rest of the sugar until stiff and glossy (snow point), then join gently to the yolks
preparation; add slowly the vanilla extract and the sifted corn starch.
Put this batter in the base of the BroCheff, sprinkle sugar and spray water.
Cover and microwave for 1 minute on high.
Use gluten-free ingredients.