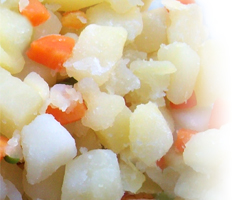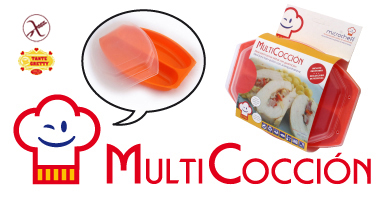 Russian Salad Suitable for celiacs
Preparation
Peel the potato and carrot and cut into ½ cm. cubes, add salt and pepper to taste and microwave in the MultiCocción for 4
minutes on high.
After that let it stand in the MultiCocción covered, until cool.
Then add the mayonnaise, the peas and stir well.
Use gluten-free ingredients.